By Maryann Hammers
Accommodations owned by the Army, Navy, Air Force, Marine Corps, Coast Guard, and Joint Services will save you a bundle on traveling expenses.
Lodges on installations are available, of course. But whether you're traveling for business or pleasure, you also can stay in offsite homey condos, in luxury resorts, at rustic campsites, and even in a lighthouse. Eligibility requirements vary, but in general, all are available to all active duty and retired servicemembers (regardless of branch) and DoD employees and their families.
CALIFORNIA
Find your spot at the beach in San Diego. The North Island Beach Cottages on Breakers Beach have two bedrooms, full kitchens, flat-screen cable TVs/DVDs, Wi-Fi, private bathrooms, a patio, and a barbecue. Call (877) NAVY-BED (628 9233) or (619) 435-1227 for more information. Have an RV? Fiddler's Cove RV Park overlooks the San Diego Bay. You'll have plenty of comforts, from laundry facilities to bike paths, a dog run, boat rentals, Wi-Fi, grills, fire rings, and a store. Read eligibility policies before booking. Call (619) 522-8681.
Visiting San Francisco? You're sure to leave your heart at the Marines' Memorial Club & Hotel in San Francisco, located in the theater district. Built as a "living memorial," the Marines' Memorial Club was dedicated as a "tribute to those who have gone before and to provide a service to those who carry on," with displays, photos, biographies, plaques, memorial walls, and other tributes in its lobby and halls. The full-service, 138-room hotel is classic, comfortable, and inviting. Though full of history, it offers all the modern comforts, plus a large theater, fine-dining restaurant, library/museum with military memorabilia, business center, and fitness center. The Memorial Club is open to all veterans in any branch, as well as current servicemembers. Club membership offers preferred access and exclusive hotel rates. To learn more, call (800) 562-7463 or (415) 673-6672.
COLORADO
Rocky Mountain Blue at Keystone Resort in the Colorado Rockies (90 minutes west of Denver) is a year-round family destination, managed by the 10th Force Support Squadron of the U.S. Air Force Academy in Colorado Springs. During the winter, Keystone is a skier's mecca with three mountains featuring bumps, steeps, glades, groomed trails, and a terrain park. In the summer, the area offers hiking, rafting, horseback riding, and biking. Year-round, enjoy great dining, shopping, entertainment, nightlife, and lodging. Active duty and retired servicemembers, guardmembers and reservists, and DoD and nonappropriated funding government employees and their immediate family members and guests are eligible for discounted lodging, with additional discounts on activities, shopping, and dining. For more information, call (866) 768-2583.
FLORIDA
Heading to Orlando? Shades of Green has everything a great resort should have: golf, a spa, restaurants, a pool, nightlife, and kids' activities. The 586-room Armed Forces Recreation Center resort is set in a peaceful wooded setting with waterfalls and gardens. Rates start at $95 a night, based on pay grade and party size. See eligibility, and click on the "Special Offers" tab for extra savings of up to 30 percent off the already low prices. For more information, call (407) 824-3400.
GERMANY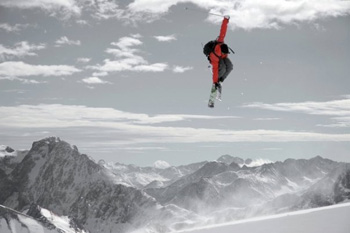 Edelweiss Lodge and Resort. Photo by Family MWR via Flickr.
Wiesbaden Army Lodge in central western Germany, not far from Frankfurt, offers family suites and standard guest rooms, with free Wi-Fi, kitchenettes, continental breakfast, in-room microwaves and refrigerators, free self-service laundry, and a fitness room. Rates start at $120 a night. Leisure travelers can make reservations seven days in advance of arrival; those traveling with official travel orders can reserve 180 days in advance. Email reservations@wiesbadenlodge.com or call 49 (0)611-143-548-9700 to learn more.
HAWAII
Welcome to Waikiki Beach; aloha, Hale Koa! This 72-acre, 817-room beachfront Armed Forces Recreation Center resort offers fun in the sun, family restaurants and fine dining, and Hawaiian-style entertainment. Eligibility requirements and rates, which start at $91, are listed online. For information, call (800) 367-6027 or (808) 955-0555.
Have you ever looked down into the crater of an active volcano? Here's your chance: Kilauea Military Camp in Volcanoes National Park on Hawaii's Big Island. Kilauea Volcano is the world's most active volcano, Hawaii's top visitor attraction, and one of only 20 World Heritage sites. Stay in a one-, two-, or three-bedroom mountain cottage or apartment; enjoy free national park passes; and take Big Island tours. Check for information on rates and eligibility. Reserve online or call (808) 967-8333.
ITALY
Traveling to Tuscany? Lucky you. If you stay at Casa Toscana, the Army Lodge at Camp Darby, you'll save enough to feast on fine Italian food. Accommodations start at $74, including breakfast, free Internet access, private bathrooms, and in-room appliances (fridges, microwaves, and coffee makers). Standard rooms, suites, apartments, and VIP accommodations are available. Call 39-0-50-54-7580 or email reservations to dldarbycasatoscana@eur.army.mil.
JAPAN
In Northern Okinawa, Okuma Recreation Facility, 51 miles north of Kadena air base, offers plenty of fun in the sun, from bike rides along the sea to glass-bottom boat tours, golf, go-karts, and kayaking. Lodging choices include a couple's cottage on a private beach; a lavish five-bedroom, three bathroom bungalow; a seven-bedroom condo; family log cabins; a choice of suites and studios; and camping sites. Check eligibility, and make reservations online or call 098-962-1991.
The luxurious New Sanno Hotel, a U.S. Naval Joint Services property in downtown Tokyo's upscale Azabu area, is an American-style, English-speaking hotel with 149 rooms, a pool, a fitness center, a salon, a cafe, a deli, a family restaurant, a cocktail lounge, fine-dining, and, of course, a Japanese restaurant. Shops on the first and second floors offer great prices on jewelry, kimonos, and traditional Japanese art. Find eligibility, rates, and more online or call 81-3-3440-7871.
LOUISIANA
Toledo Bend, a year-round Army Recreation Center 45 miles northwest of Fort Polk, is situated on the South's largest manmade lake with barbecue pits, a swimming beach, a convenience store, and a bath house. Lakeside cabins, with full kitchens and baths, sleep up to five people (bring your own bedding and towels); or you can "rough it" at a tent or RV site. You also can opt to spend the night nestled in the woods in a cozy yurt. Canoes, kayaks, and 10-passenger pontoons are available for rent. For information, call (888) 718-9088.
MISSOURI
Get away from it all at scenic Lake of the Ozarks Recreation Area, 57 miles north of Fort Leonard Wood, Mo., with camping, boating, swimming, and water skiing. Accommodations include one- to three-bedroom log cabins (equipped with microwaves, TVs, linens, and towels), rustic campsites, and RV sites. A country store stocks basic groceries, camping supplies, and firewood. Active duty and retired servicemembers and members of the National Guard and Reserve are welcome. Check out accommodations and rates, which range from $10 for a campsite to $107 for a three-bedroom cabin in peak season. For more information, call (573) 346-5640.
NORTH CAROLINA
Fort Fisher Air Force Recreation Area, between Cape Fear River and the Atlantc Ocean at Kure Beach in North Carolina, offers an array of three- and four-bedroom beach cottages and mobile homes with full kitchens and two baths. Other Fort Fisher options include RV and shady tent camping overlooking Cape Fear River or lodge rooms. Rates and eligibility are online. For more information, call (910) 458-6549.
PUERTO RICO
In the heart of San Juan, Holiday Inn Express El Caney Lodgeat Fort Buchanan opens its doors to active and retired members of the armed forces. The 73-room hotel offers free breakfast, free internet, guest laundry facilities, a playground, a business center, and free DVD rentals; plus it's near on-post activities, such as a nine-hole golf course, a fitness center, a bowling center, and a water park. Call (787) 792-7977 or (877) 711-8326 for details.
SOUTH
KOREA
Dragon Hill Lodge in Seoul, South Korea, is an elegant 394-room hotel on Yongsan South Post. It's chock-full of conveniences such as in-room refrigerators, flat-screen TVs, and an on-site fitness center - plus special organized tours and packages designed for retirees. For more information or reservations, please call 011-82-2-790-0016.
TEXAS
The Air Force Gateway Inn at Camp Bullis in San Antonio is near the city's top attractions, including River Walk and Six Flags. Rooms have microwaves and fridges; other amenities include a community center, general store and on-base rental car, commissary, golf course, and swimming pool. Eligibility requirements are online. Call (210) 295-8141 for details.
WASHINGTON
Find your place on the sand at Pacific Beach Resort in Washington State. The Pacific Northwest Navy Getaway, located on an ocean bluff between Olympic National Forest and the Pacific Ocean, is near old-growth forests, rivers, and expanses of sand. Fully furnished three- and four-bedroom cottages are available (rates start at $90-$100), along with hotel rooms and suites (starting at $35-$40). RV and camping sites are also available. Open year-round. Call (877) 628-9233 for reservations.
WISCONSIN
Sherwood Point Lighthouse, part of Milwaukee's Coast Guard Station in Sturgeon Bay, overlooks the bay on the western shore of Lake Michigan. It can be rented for $70/day by active duty or retired servicemembers, who may stay from two to seven nights. The two-bedroom, single-family home accommodates up to eight people and is equipped with most everything you need, from pillows to pots and pans. (Bring your own toiletries, towels, and food.) To learn more, call (414) 747-7185.
FIND MORE MILITARY LODGING
Armed Forces Recreation Center resorts are Joint Service resorts managed by the Army (Family and Morale, Welfare, and Recreation Command). Rates are affordable, but you'll want to make your reservation as far in advance as possible, as these hotels fill up fast.
The Army offers lodging at 24 locations worldwide. Accommodations are comparable to "limited service commercial hotel standards." Eligibility varies. Call (800) 462-7691 or check online for more information.
On-post IHG Army Hotels — including big-name brands such as Holiday Inn Express, Staybridge Suites, and Candlewood Suites — are located at 40 posts nationwide. All are pet-friendly, with the same amenities, comforts, and convenience as their consumer counterparts. Enjoy free Internet, complimentary breakfast, on-post shuttle service, free local phone calls, and social events. Call (877) 711-8326.
Army- and other DOD-operated campgrounds and cottages are located throughout the country. Visit the PATHS Across America website.
Air Force Inns are located at 89 bases worldwide and offer amenities including Internet, premium cable TV, a microwave, a refrigerator, newspapers, guest laundry, and housekeeping services—plus on-base conveniences such as the Exchange, swimming pools, golf, and other MWR activities. For more information, call (888) 235-6343.
What's your vacation style? Adventurous? Rustic? Simple? Sophisticated? Navy Getaways has something for everyone, with tent sites, cottages, cabins, townhomes, and vacation rentals at dozens of scenic spots worldwide. Call (877) 628-9233 for more information.