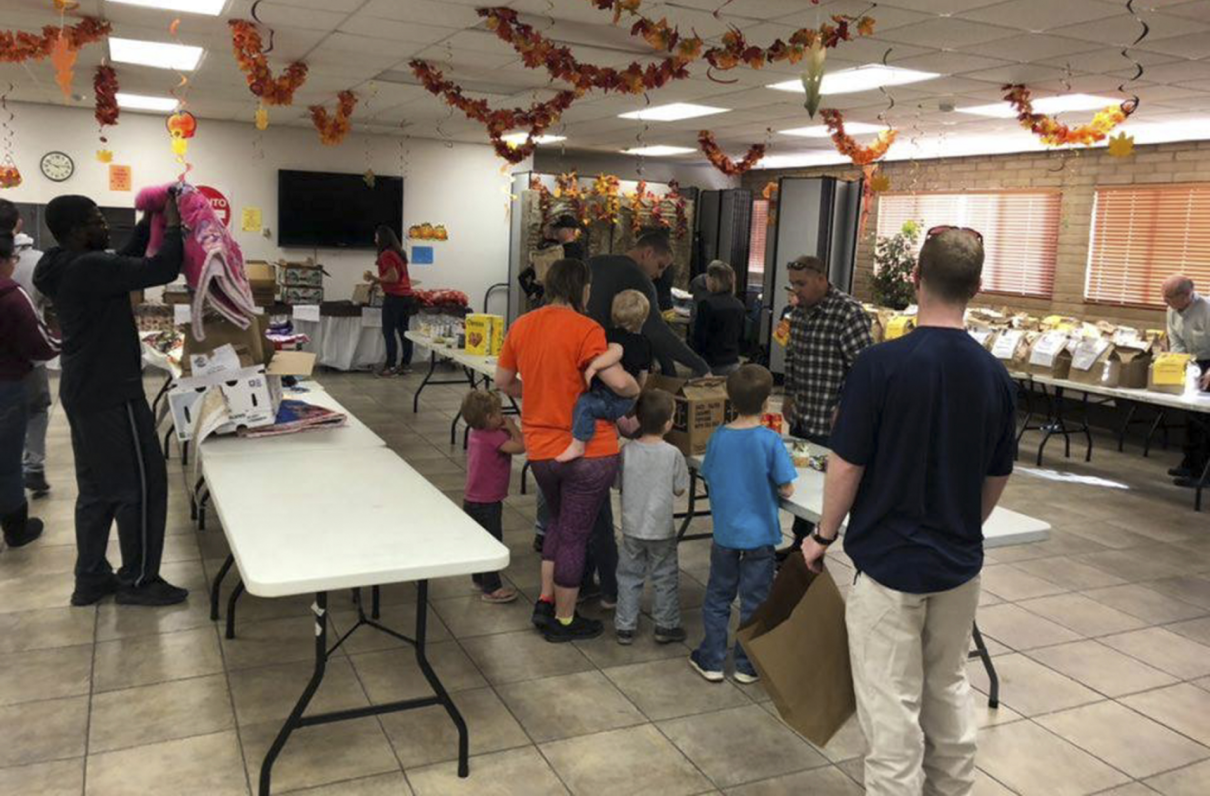 Members of MOAA's Luke (Ariz.) Chapter help veterans and families procure food for Thanksgiving. (Courtesy of the Luke Chapter)
Community Involvement Ideas
ROTC/JROTC Program
(UPDATED May 2022)

Guidance for these programs is available at this link. Order ROTC/JROTC awards through

this link

.
Scholarships
Community Outreach Grants
The MOAA Foundation, a 501(c)(3) charitable subsidiary of the Military Officers Association of America (MOAA), offers grants to MOAA's councils and its chapters in support of community outreach programs and services. The application period runs from Dec. 1 to Feb. 28 each year.
Community Outreach Sponsorship
All funds for Community Outreach Sponsorship grants in 2022 have been distributed. We will start accepting applications for 2023 on Dec. 1, 2022.