See below for short biographies of President Donald Trump, former Vice President Joe Biden, and entrepreneur/educator Jo Jorgensen.
[RELATED: Election 2020: Presidential Candidates Answer MOAA's Questions]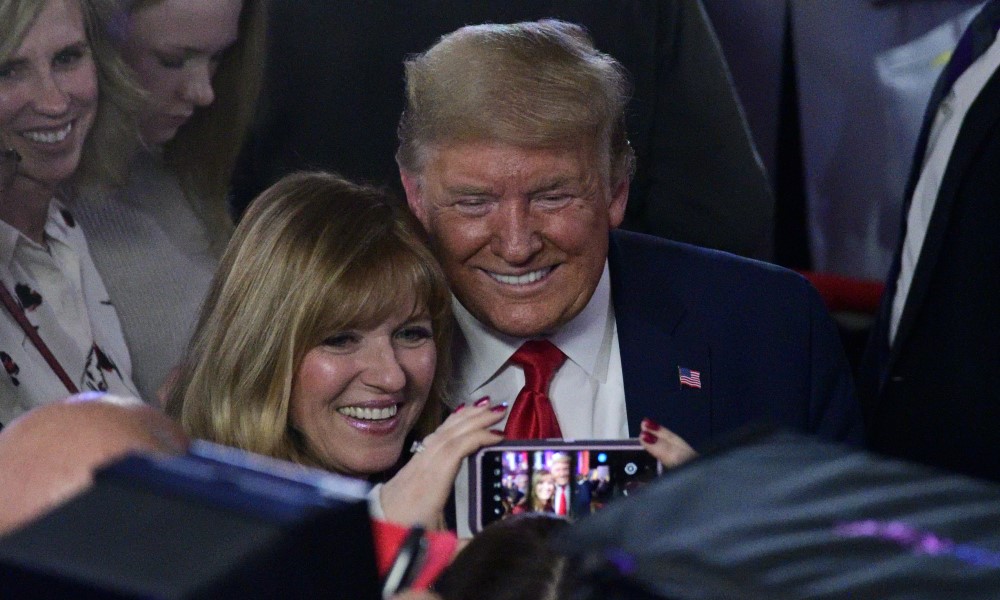 Photo by Bastiaan Slabbers/Nurphoto via Getty Images
Donald Trump
President Donald Trump, 74, is campaigning for his second term as the 45th president of the U.S. He was elected to office as the Republican candidate in the 2016 election.
Background: Before he became president, Trump was best known for his career in real estate and entertainment. He expanded his family's real estate business in New York and established the Trump Organization. His business interests grew to include hotels, resorts, and golf courses in the U.S. and abroad, and TV franchises such as "The Apprentice." With his slogan, "Make America Great Again," Trump has focused on growing the U.S. economy and creating jobs. First Lady Melania Trump launched the Be Best campaign to promote well-being for youth.
Running mate: Vice President Mike Pence, former governor of Indiana and a former member of the U.S. House of Representatives.
Website: donaldjtrump.com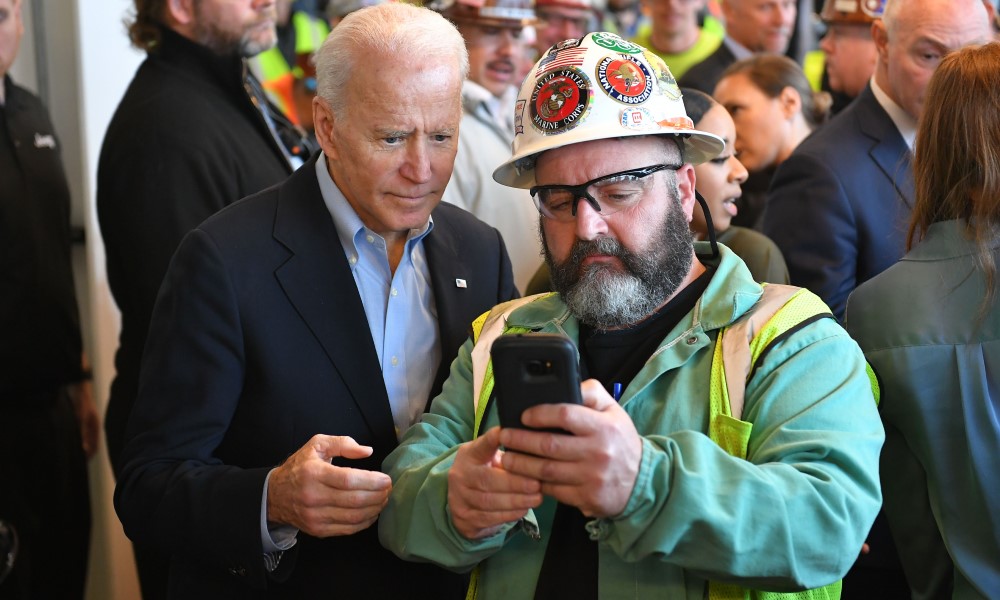 Photo by Mandel Ngan/AFP via Getty Images
Joe Biden
Former Vice President Joe Biden, 77, served as a U.S. senator from Delaware for 36 years, from 1973 to 2009. First elected to the Senate at age 29, he was re-elected for six more consecutive terms. He left the Senate to join the Obama administration as the 47th U.S. vice president from 2009-2017.
Background: Biden was a lawyer, public defender, and a member of a county council in Delaware before his Senate bid. Once elected to the Senate, he commuted daily to Washington, D.C., and rose to leadership roles, serving as chair of the Senate Judiciary Committee and later as chair of the Senate Foreign Relations Committee. After leaving the office of vice president, Biden and his wife, Jill, remained active through the Biden Foundation, the Penn Biden Center for Diplomacy and Global Engagement, and other initiatives.
Running mate: U.S. Sen. Kamala Harris (D-Calif.), a former California attorney general.
Website: joebiden.com
Photo by Sopa Images via Getty Images
Jo Jorgensen
Jo Jorgensen, 63, is a senior instructor of psychology at Clemson University, S.C.
Background: A native of Illinois, she has a doctorate degree in industrial/organizational psychology from Clemson. Jorgensen started a software sales business in 1983, and later became president and owner of a software duplication company. In 2002, she founded a business consulting company.
Jorgensen was the Libertarian Party's nominee for vice president in the 1996 U.S. presidential election, running with Harry Browne. She has not been elected to public office.
Running mate: Jorgensen is campaigning with vice presidential nominee Jeremy "Spike" Cohen, 38, who started a web design company in 1999 and is now a podcaster and activist.
Website: jo20.com
[RELATED: Election 2020: Presidential Candidates Answer MOAA's Questions]
MOAA Knows Why You Serve
We understand the needs and concerns of military families – and we're here to help you meet life's challenges along the way. Join MOAA now and get the support you need.