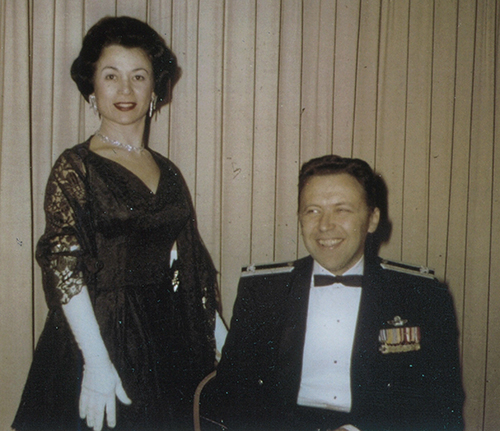 Captain Stead received a baseball scholarship and graduated from the University of New Hampshire.
Captain and Mrs. Stead met while he was attending dental school at the University of Michigan. Upon receiving his dental degree, they married and he received his commission in the US Navy. He served for 27 years.
Captain Stead was an avid gardener and a passionate Michigan football and basketball fan. He and Nipper enjoyed collecting stamps and coins, and traveling all over the world.
Their generous support of the MOAA Scholarship Fund will assist children from military families obtain undergraduate degrees.