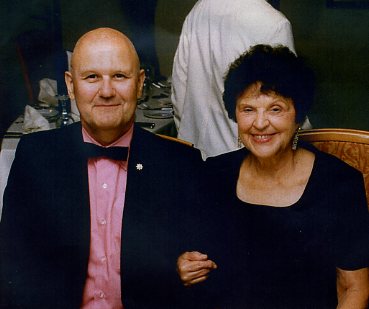 In the early 1950s, Arville's family could barely put together enough money to send him to college. So, he applied for several scholarships and ultimately received a need-based combination scholarship-loan, which was renewable annually, and which covered one half of the annual cost to attend Dartmouth College. In June, 1956, Arville earned his bachelor's degree in Engineering Sciences. Arville then received a scholarship from the Joy Manufacturing Company in Claremont, New Hampshire, which enabled him to earn his master's degree in mechanical engineering from Dartmouth's Thayer School of Engineering in 1957 (while on excess leave without pay and allowances from the US Army). Arville repaid the loan, thanks to his "jump pay" from the Army and has given back more than twice what he received from Dartmouth.

Arville entered the Army as a Regular Officer in 1956. He first served with the 82d Airborne Division, and later as a Company Commander in the 2nd Battle Group, 6th Infantry when the Berlin Wall was built on 13 August l961. He also served with Special Forces and as an instructor at the US Army Infantry School. He was in combat in the USMACV and 1st Air Cavalry Division for 27 consecutive months which encompassed eight designated campaigns and the TET Offensives of 1968 and 1969. He extended three times for this duty and was awarded the Combat Infantryman Badge, six valor decorations, and a Purple Heart medal for wounds sustained in combat. Subsequently, he attended the US Army Command and General Staff College, graduating in 1970. It was at this point in his life that Betty came on the scene-she put her foot out and Arville tripped! After they were married, Arville served as a battalion commander in the 2nd Infantry Division in Korea, on the staffs of the Army Chief of Staff and Inspector General, and graduated from the National War College. He was promoted to Colonel in 1977 and was retired in 1983 for permanent physical disability.

Betty had attended Winchester Business College, Northern Virginia Community College, American University, and the University of Maryland, but did not complete her degree because she had to work and was unable to obtain the kind of financial assistance that Arville had received. She served with the Federal Government in a number of increasingly important positions, highlighted by service in the OSD NATO Standing Group, as the Secretary of Defense's missile program staff liaison with the White House, and Secretary to the Air Force General Counsel - for which she received the Air Force Meritorious Civilian Service medal. She retired from government service in 1973 as executive secretary to the Administrator, St Lawrence Seaway Development Corporation, Department of Transportation and worked in temporary positions until Arville retired. Unfortunately, after several years of deteriorating health, Betty died in September 2008.

The Hickersons shared a strong belief in helping to support education and provided financial assistance to three grandchildren. A granddaughter, who earned a full-tuition Gorgas Memorial Scholarship, was assisted with room and board. She is a team leader in Boeing's space program in Huntsville, Alabama and supervised the design project for NASA's airlock recovery capsule. The oldest grandson was provided tuition assistance for four years at Vanderbilt University and subsequently to obtain an Alabama teacher's certificate. He is employeed by the Army Corps of Engineers in Huntsville, Alabama. The youngest grandson, a 1997 graduate of the U S Naval Academy, was provided assistance through a savings program. Having served as a LT CDR naval aviator (F-18 Hornet pilot) with missions over both Afghanistan and Iraq, he left active service in May 2008 and is a co-pilot for Delta Airlines in Atlanta GA; he has joined the Navy Reserves and teaches flying/carrier landings to students stationed at Naval Air Station, Meridian MS.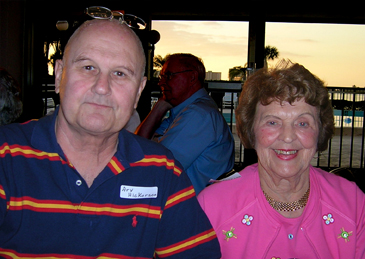 In 1997, after assisting all 3 grandchildren with their undergraduate education, Arville and Betty established a scholarship for a graduate of Painesville's Harvey High School to attend Lake Erie College where Arville's father had been an English professor for 40 years.
They were also extremely impressed with the MOAA Scholarship Fund because 100% of all money donated goes to fund the scholars, they could directly help children of Army families,
and they could enjoy a rewarding relationship with their scholarship recipient. The Hickersons endowed a perpetual scholarship with the MOAA Scholarship Fund. The COL Arville L Hickerson, USA (Ret) and Mrs Elizabeth (Betty) R Hickerson Designated Scholarship is a living legacy of an American hero and devoted couple.
Since Betty's death in 2008, Arville has endowed three more perpetual scholarships with the MOAA Scholarship Fund, two in his name - Arville L Hickerson, COL, USA (Ret) Designated Scholarship I and II - and the third as a memorial to his wife - Elizabeth R Hickerson Memorial Designated Scholarship. He has also provided for a Legacy to the MOAA Scholarship Fund for endowed Designated Scholarships and increased the amount of the legacy in 2015. As a result of these donations, Arville is a proud member of the Eagle Society and the Legacy Circle. He has established three scholarships for Harvey High School graduates at Lake Erie College (LEC), Painesville OH. On 23 May 2013, he was inducted into the Harvey Alumni Association (HAA) Hall of Fame of Distinguished Graduates. His citation reads, in part: '. . . Arville L Hickerson has always given back to the organizations and institutions of which he has been a part . . . He has made charitable contributions, established endowed scholarships, and made legacy donations of over $500,000 . . . . ' His achievements were publicized in the May 2014 Military Officer 'Kudos' and the Dartmouth College Thayer School of Engineering Spring 2014 Dartmouth Engineer 'Alumni News'. In 2014 and 2015 he established two HAA Endowment Fund perpetual scholarships (similar to the MOAA Designated Scholarship managed by the Cleveland Foundation) for Harvey graduates. And, in 2015 he established two Legacies for the HAA to increase the existing scholarships' funding. In 2016 he became a Platinum Founding Member of the MOAA Heritage Society®.