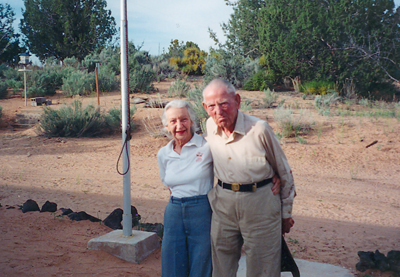 From a letter written by Mrs. Jacobs:

Paul was born in Milwaukee, Wisconsin and graduated from Marquette University with a bachelor's in Electrical Engineering. He was a member of the 105th Cavalry, Wisconsin National Guard from 1921 to 1928. He joined the Army Air Corp and, on completion of his training in February, 1929, he was commissioned a 2nd Lieutenant and assigned to the 1st Pursuit Group at Selfridge Field. He participated in the AAC two winter test flights and also was in charge of maintenance at Cleveland Airport when the AAC flew the U. S. mail. He was assigned to Randolph AFB as in instructor until 1940. He was then assigned as engineering officer for the start of Craig Field, Selma, Alabama. He was then on TDY with the Craig group to Barksdale AFB in California in 1941. He was then assigned to McDill AFB in Florida and, after a short stay at Barksdale; he went overseas to England, North Africa, Sicily, and Italy. In 1944, he returned from Europe and was assigned as Sub Depot Commander at O'Hare AFB in Illinois. He was then assigned to Guam in 1947, and then to the occupation of Japan in 1948 at Itazuke AFB. When the Korean War started, his stay was extended. He returned in 1951 to Headquarters, 2nd Air Force in Colorado Springs and then to Norton AFB in California, where he retired in 1956.

Frances was born in Freeport, Long Island, New York. She graduated from the New York School of Design, American University in Washington, D. C. with a B.A. and M.A. in European History. She worked for an architectural and design firm. She then worked for Macy's in New York. Her family moved to Virginia and she obtained a job as assistant buyer and eventually buyer. She then took a position at Marymount College, Arlington, Virginia and filled positions as Placement Director and Chairman of the Department of Merchandising and taught European History. She left Marymount and took the position as Dean of Women at a school in California. Later, she took a job with the American Red Cross and was assigned s Field Director at Norfolk Naval Base and Oceana Naval Air Station in Virginia.

She and Paul met in January 1941, when she was spending the winter with her brother, then 1st Lt Robert E. Lyons, USMC. She returned to the New York area and then traveled to San Francisco for the design firm in September, 1941. Her brother was then assigned to Fort Mason, California and she stayed with him until World War II broke out. She returned east, with a stop to visit friends at Barksdale AFB and say Paul briefly again before he went overseas. On Paul's return from Europe, they kept in touch from then on by letters, with an occasional visit. They usually were miles and continents apart. They were married in the Fort Myers, Virginia chapel on September 29, 1962 after a very long courtship.

The Jacobs enjoyed retirement on their ranch in southern Utah – The Lazy J Ranch. The ranch and its furnishings were bequeathed to the Military Officers Association Scholarship Fund and several Designated Scholarships have been established in their memory.