LCDR Ralph D. Catoe. USN (Ret.)
7 October, 1926-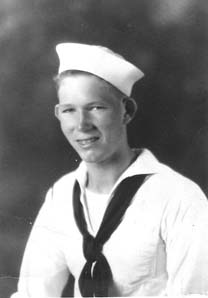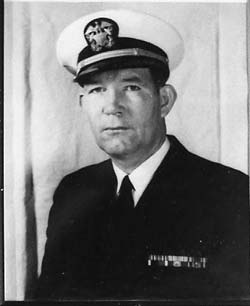 Ralph enlisted in the U.S. Navy in June, 1943 at the age of 16 and with the aid of a typographical error made by a fine recruiter. He attended basic training aviation machinist's mate school in Jacksonville, Florida, and then catapults school in Philadelphia, Pennsylvania. He was assigned to the pre-commissioning detail and commissioned the USS Matanikou (CVE-101), at Naval Air Station Astoria, Oregon, on 24 June, 1944. The ship was assigned to the Pacific Fleet and operated in the South and North Pacific and off the West Coast. At the war's end, the ship provided air cover for the Occupation Forces in northern Honshu. After installation of four high bunks on the hangar deck, the ship participated in Operation Magic Carpet, returning American GIs to the USA and transferring Marines from Guam to China. The USS Matanikou (CVE-101) was decommissioned after her final Pacific crossing.

ABM2 Catoe was discharged to the Ready Reserves on 6 April, 1946, and reenlisted in the regular Navy on 6 October, 1947. He was assigned to the USS Saipan (CVL-48), performing all phases of flight deck operations until ordered to NATTC Philadelphia, Pennsylvania as a catapult and arresting gear instructor in April, 1951. In 1954, he reported to pre-commissioning detail for the USS Ticonderoga (CVA-14), placing her in commission in September, 1956. He served as arresting gear chief until receiving orders to Officer Candidate School in Newport, Rhode Island in February, 1956. He was commissioned an Ensign, Unrestricted Line, on 1 August, 1956 and served in engineering assignments aboard carriers, aboard a destroyer assigned anti-submarine duties, with amphibious forces, and on various squadron and group staffs. For his last six years, he was assigned as Executive Officer, USS Shadwell (LSO-15) and then with Assault Craft Unit Two until his retirement on 31 August, 1974.

"I am now 82 years old with many fond memories of exciting and taxing naval operations. I am grateful to the American people and the Navy for permitting me to lead a full, useful life enhanced by the outstanding leaders under which I served and for the opportunity for world travel and educational opportunities. My wife stood with me, bearing and raising my children without my presence, during long deployments and very low pay. Our children are the great beneficiaries of our efforts, and all three have college degrees."

Lieutenant Commander Ralph D. Catoe, USN (Ret.) established two designated scholarships with the MOAA Scholarship Fund. One in memory of his mother, Elsie Johnson Catoe, and the other in loving memory of his wife, Matilda Borraccini Catoe.


Mrs. Matilda Borraccini Catoe
23 March, 1926 – 15 June, 2005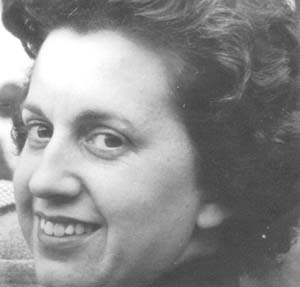 Ralph and Matilda were married 10 February, 1952. Their marriage lasted over 53 years. During their marriage, she gave birth to three children while he was at sea, and to a great extent, raised them alone for the first eight years. She represented the best in Navy wives: supportive of her husband and fiercely dedicated to their children; greatly concerned for all aspects of their welfare and their preparation for life's challenges. She was proud to be a Navy wife and spent many hours as a Navy Relief Society and Navy Family Service Center volunteer. She was loved by her husband, children, and grandchildren, who honor her memory with a perpetual scholarship intended to assist as many generations of students.
Mrs. Elsie Johnson Catoe
22 June, 1906 – 10 November, 1942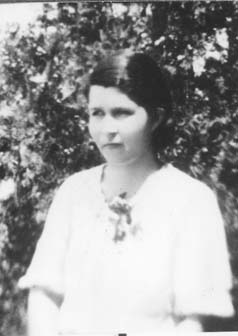 Elsie Jane Johnson was born the first of nine children born to George and Molly Johnson between 1906 and 1925. She was married at age 16 to Gus S. Catoe, then age 20. Although, by today's standards, they were mere children, they resolutely faced the future. During the period 1923 – 1940, they had eight children: Ruth, Freddie, Ralph, Helen, Jena, William, Shirley, and Judy. By the advent of the Great Depression, they had acquired a small farm. They each had strong work ethics and began a 10-year struggle to survive and provide for a growing family. Her workday was from dawn to dusk. Only her iron will, willingness to endure hardship, compassion, and faith preserved them all. When fatigue would overcome the family would all sing hymns. Elsie had a soft, soothing voice, and a haunting, beautiful singing range, singing contralto in the church choir. She had 75 descendents, including 10 great-great grandchildren. All generations are benefiting from her goodness; even many years after her death, for her children have kept her memory alive by example to their children. Now, the memory of her goodness will be maintained in perpetuity as attested by this perpetual scholarship intended to assist many generations of worthy students.

LCDR Ralph D. Catoe, USN (Ret.) established this designated scholarship to commemorate the centennial anniversary of the birth of his mother, Elsie.