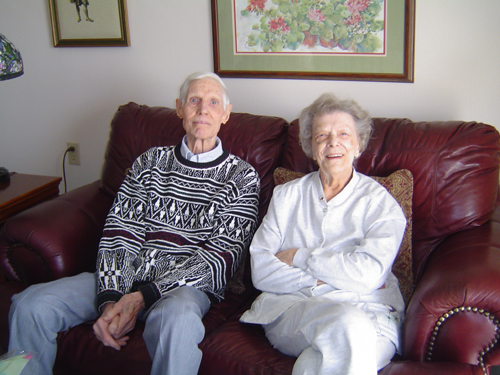 Lt Col Hubert H. Monahan, USAF-Ret.
14 January 1922

Lt Col Hubert H. "Tex" Monahan was born in Oshkosh, Wisconsin. He served as a meteorologist in the Southwest Pacific and Far East regions during WW II. Subsequently, he preformed various meteorology-related operational, research, and administrative assignments in the U.S. Air Force, U.S. National Weather Service, U.S. Army Atmospheric Sciences Laboratory, located at White Sands Missile Range, New Mexico. He was cited in "American Men and Women of Science" and "Who's Who in the Southwest". His earned an undergraduate degree in Science from Wisconsin State College-Oshkosh and a second degree in Business Administration from the University of Wisconsin-Madison. He was elected to Beta Gamma Sigma, National Honorary Scholastic Business Society and was a professional member, of the American Meteorology Society.

Katherine E. Monahan
8 June 1917

Katherine E. Monahan was born in Alexandria, Kentucky. She served in various office and clerical positions prior to WW II and then took temporary factory work to aid the nation's war efforts. Subsequently, she performed data processing functions for military and civilian office operations until becoming a full-time homemaker. She has enjoyed studying and listening to music of the 20th century American composers.