Lt Col Raymond J. DeThorne, USA-Ret.
24 October, 1934 – 30 March, 1985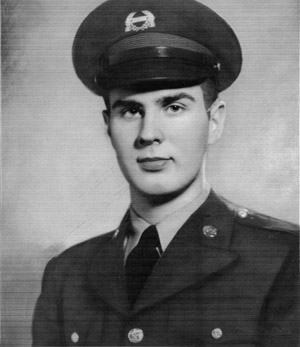 Lt Col Raymond J. DeThorne was born in Detroit, Michigan. He was a project engineer for Borg Warner Chemical. He received his B.S. degree from Marquette University and his master's in Mechanical Engineering from the University of Missouri at Rolla. He served 21 years in the Army Corp of Engineers, including two tours of duty in Vietnam. During his final tour, he served as an advisor to the Royal Thai Government in Thailand. He married Mary Jacqueline Steuerle on May 26, 1956. Among other awards he was awarded a bronze star with oak leaf cluster. He was a member of St. Columbia Church, the Knights of Columbus, and the Military Officers Association of America.
He was the first amongst about thirty-five first cousins in the northern suburbs of Chicago to attend college. He could only do that by enrolling in ROTC and working about fifty hours per week in a grocery store. He was C.O. of the ROTC unit at Wakegan Township High School and also at Marquette University in his junior year. He was the distinguished military graduate from the Marquette University class of 1956. He entered service in the Regular Army shortly after graduation from college.

Lt Col Raymond J. DeThorne passed away in Ottawa, Illinois at the age of 50.

Joan Marie DeThorne
20 May, 1962 - 27 April 1984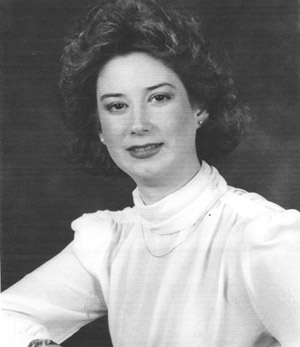 Joan Marie DeThorne was born May 20, 1962 to Raymond and Jacqueline DeThorne in Fort Belvoir, Virginia. She graduated from Marquette High School in 1980, where she was the Student Council president, co-editor of the Year Book, and president of the Drama Club. She was a member of the National Honor Society. She was a senior at Northern Illinois University and would have received her B.S. in Journalism on May 11, 1984. She was planning to attend DePaul Law School in September 1984.

At NIU, she was a member of Women in Communications, Inc., and secretary of the Dormitory Council. She was on the National Dean's List, and she worked on the NIU newsletter staff of the American Marketing Association. She was a member of the Society of Professional Journalists and Sigma Delta Chi. She was also a freelance writer for Success magazine in Chicago, and a member of the St. Columbia Church. She also sponsored a child through Christian Children's Fund while a college student, even though she was financing most of her expenses.

Joan had a beautiful soprano voice and was a member of the Wesley Tour Choir. When she died, her baby brother said that God needed a good soprano for His choir. Joan passed away at the young age of 21, in Sycamore, Illinois.

Always the gifted writer, Joan wrote the following passage, titled "The Path of Life" in the eighth grade:

"Clumsily, I stumble along the Path of Life. Sometimes falling, sometimes getting lost, sometimes stubbing my toes like a newborn learning to walk, sometimes crying or laughing or silent or loud, but always—always—loving. Sometimes the trees along the way scare me and make me afraid in their shadow, but there is always the sun and flowers to pick me up when I'm down and frightened. Always just over the hill seems to be what I'm searching for. I'll climb that hill and stand at the top of it then look around in front of me and again it will be just beyond a hill. That hill is the Hill of Death and below is the Valley of God. To get to the place I'm searching for I must cross the entire path from beginning to end dealing with the potholes and the trees, and the dark, and any obstacles that happen to be put on my road. My detours will be marked and when I'm finished and on the Peak of Death I will think of my trip, pay any additional bills from the vacation, settle my mind, and fall from the Mount into God's arms."