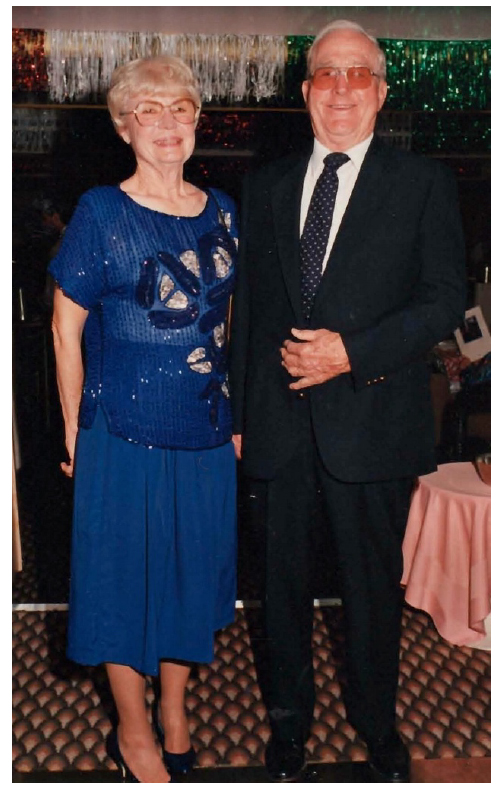 Jesse Kenneth Dowell was born on March 7, 1918 in Washington, MO, and Margaret Wilson was born on January 31, 1921 in Howard, MO. They married on May 28, 1942 in Kansas City, MO. Although they they never had children of their own, they loved children and were known to the children of their close friends as Uncle Ken and Aunt Marg.
Uncle Ken grew up on a farm, served in WWII and continued in Reserve status until retiring as a Major in the US Air Force. His life's work as a civilian was teaching and coaching (basketball). He earned a Masters Degree and taught at the High School level. He died January 5, 2006 in San Diego, CA. His legacy to all who knew him was a love for this nation and the kids he taught to be responsible, productive citizens.
Aunt Marg, like Uncle Ken, grew up on a farm. She was a standout academically, both in high school and college. In addition to being a homemaker, she became a teacher and taught at the Junior High School level for over 19 years. She and Uncle Ken loved to play bridge, enjoyed cruises and played golf. She died on June 14, 2014 in San Diego, CA. Her legacy is one of >wisdom, love and friendship.
Together, they inspired and positively influenced countless lives. In the words of one of those young lives, "The Dowell's were the fabric of a neighborhood that shapes young kids in a positive way. In later years, I pause from time to time to reflect on the influence Ken and Margaret have had on me and the person that I am. We all were very fortunate to have them in our young lives and into adulthood."
Their endowment to the Military Officer Association of America continues their legacy of positively influencing young lives and this nation.