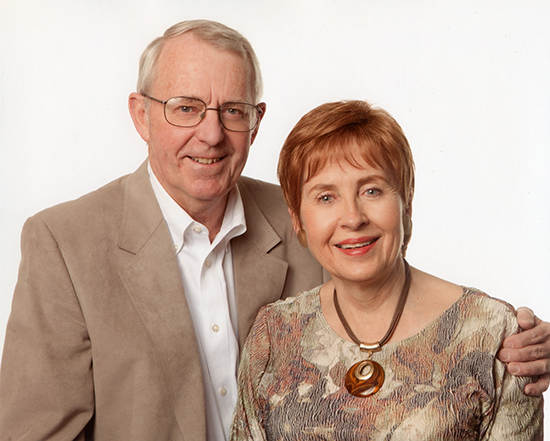 Shortly after the beginning of World War II, Rettig Benedict was born in Louisville KY in 1942 to a family in the US Army. As typical for military and, then, civil service families, they moved until settling in Wellesley MA. Rett attended high school there and, then, Union College in NY state where he studied physics. Upon graduation, he joined the US Air Force from the ROTC program just as the Vietnam conflict was heating up. On his first duty assignment in southern California, he met and married Michele Bunting and they later adopted a baby girl while stationed in Albuquerque, NM, a place that was to be a frequent and long term home to them both.
Rett served 24 years in multiple AF research and development assignments in California, New Mexico, and Ohio. Along the way, the AF returned him to school to get his MS and PhD in Physics. Moving to Virginia, he spent five years at the Defense Advanced Research Projects Agency, an extremely challenging and rewarding assignment. His final assignment was at a major command headquarters in Colorado Springs, AF Space Command where he was the director for Space Defense. Colonel Benedict retired in 1988 and entered the aerospace and defense community via Schafer Corporation.
Once into the civilian community, he moved to Albuquerque to manage the Schafer office there, which grew to a Division over time. The work was technical, exciting and concentrated in space and directed energy (lasers) business areas. Before his career was over, he became the Chairman of the Board of this 500 person company. Since then, he has concentrated more on family especially the two grandchildren, one of whom is married.
Michele (Bunting) Benedict was born in Dodge City, Kansas, in 1943 while her father was in North Africa in World War II. So she was first part of the Army family and the Air Force when her father joined in 1947. In fact, she was part of the military for the next 22 years as a "military brat," with multiple moves, living in over 25 different residences as her father was transferred frequently throughout the USA. Their best assignment was to Germany and it lasted for enough time for her to graduate high school with honors and, then, proceed to the University of Edinburgh, Scotland, living with her Great Aunt, AF Major Gilliam. Returning to the States, she worked in civil service for five years where she met Rett at the Ballistic Systems Division, Norton AF Base, CA.
Michele pursued a career in the arts in San Bernardino CA, followed by Dayton OH, Albuquerque NM twice, and Burke VA. Albuquerque was a great place for talented artists in the 1970s and she sold her work very well and began teaching art to many adults. When Rett was transferred to Virginia, Michele developed an even larger private school that included middle school kids. She also became an Image Consultant. After their move to Colorado Springs CO, she wrote an Image book and spoke at large conventions in major cities around the nation for a number of years.
In 2014, Michele and Rett moved to an active adult community, SaddleBrooke, in Tucson AZ to enjoy new friends, art, golf and many other activities. Their charitable endeavors have focused on supporting higher education, the arts and our national parks. By supporting MOAA scholarships, their intention is to help enable the sons and daughters of our military members and veterans to attend a college or university of their choice.