As part of ongoing efforts to improve health care access and quality for servicemembers past and present, and their families, MOAA has launched an important survey to better understand beneficiaries' experiences with military health care and the TRICARE program.

Data from the survey will help shape MOAA's advocacy efforts. It's an important way for beneficiaries to share their concerns about their care and to identify problem areas that otherwise may go unnoticed.

Take the survey at this link and share it with fellow beneficiaries; they can reach it at MOAA.org/tricare-survey-2019.
A recap from our last round of survey data indicates military beneficiaries have experienced unexpected increases in many of their TRICARE fees. Some other details from our recent surveys are in the chart below: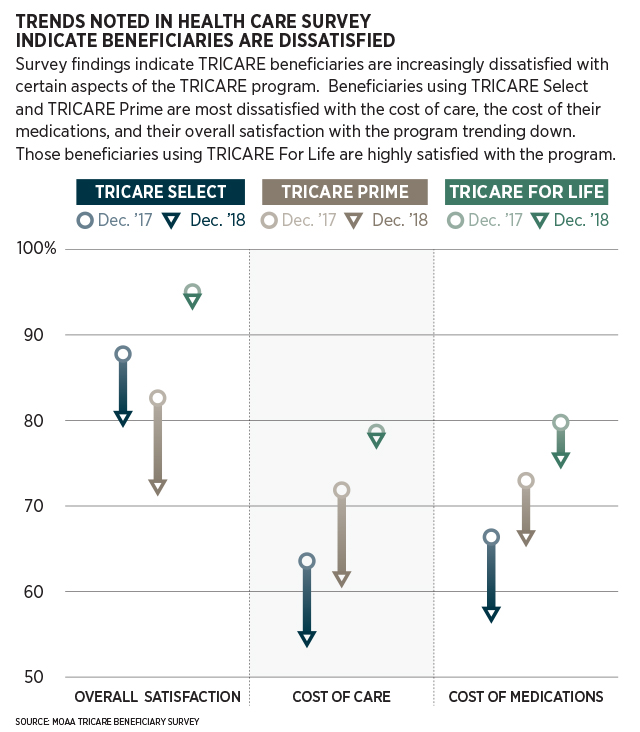 Learn more about the findings from MOAA's last TRICARE and military health survey here. And don't forget to make your voice heard.