This article first appeared in the September issue of Military Officer magazine. Images courtesy of Pittsburgh Steelers and Jay Wescott.
Before he joined the NFL and stepped onto Pittsburgh's Heinz Field, where millions of people watch him block for the quarterback making big plays, Steelers offensive tackle Alejandro Villanueva had a modest dream of serving his country.
His father's career as a pilot in the Spanish Navy moved the family around every three years, but no matter where he was, Villanueva felt at home with camouflage uniforms and roaring airplanes. That led to his decision to attend the U.S. Military Academy at West Point, N.Y., and eventually serve as a captain in the storied U.S. Army Ranger Regiment.
MOAA Partners With Redskins for 2019 Season
"There were people rotating throughout to Iraq and Afghanistan. They were the most fascinating," Villanueva said, in an interview with Military Officer from his home in Pittsburgh. "I always wanted to know where the C-17s would land. I started feeling like I wanted to become one of those officers."
Villanueva, who graduated from West Point in 2010, elected to go into the infantry branch. He knew he would almost certainly deploy to the Middle East, where American troops have been a constant presence for the past two decades, and he wanted that challenge.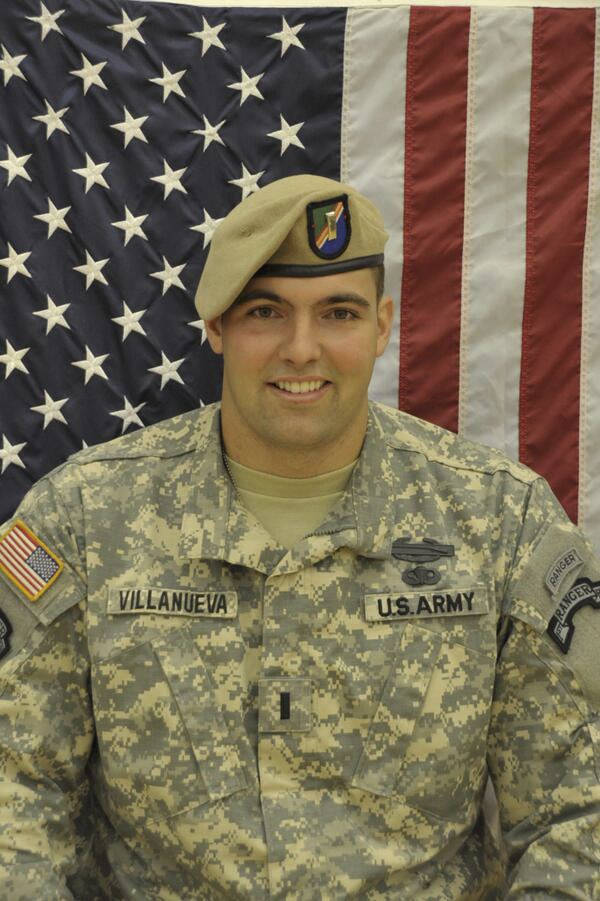 "You'd hear all the rumors of all the big battalions and divisions that were deploying and to which areas," Villanueva said. "For me, it was important to make sure I was on one of those C-17s to go out with one of those divisions."
Villanueva served in the Army for five years, completing the grueling Ranger and airborne schools. After his first deployment to Afghanistan, Villanueva was recognized with a Bronze Star for pulling his wounded soldiers from an isolated position on a battlefield. He volunteered for the 75th Ranger Regiment and deployed to Afghanistan twice more.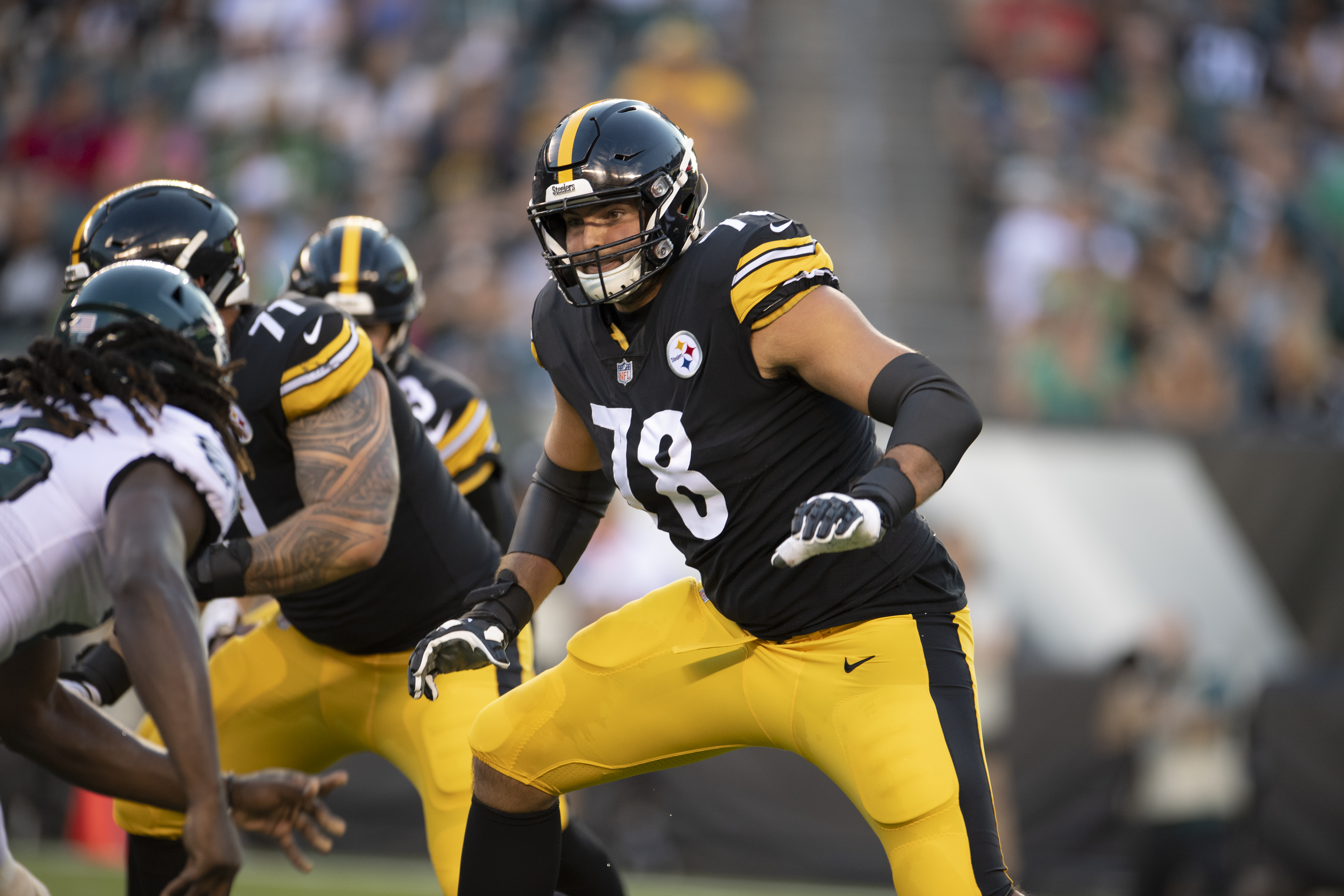 He left the Army in 2015, when downsizing efforts meant he would have to wait 18 months for a command position that would last less than 12 months. That same year, the Pittsburgh Steelers gave him a shot as an offensive lineman, and he played in the Pro Bowl in 2017 and 2018.
Villanueva shies away from the spotlight, finding satisfaction in moments at home with his wife, chasing his toddlers around the kitchen, or chatting with veterans at the Pittsburgh VA hospital.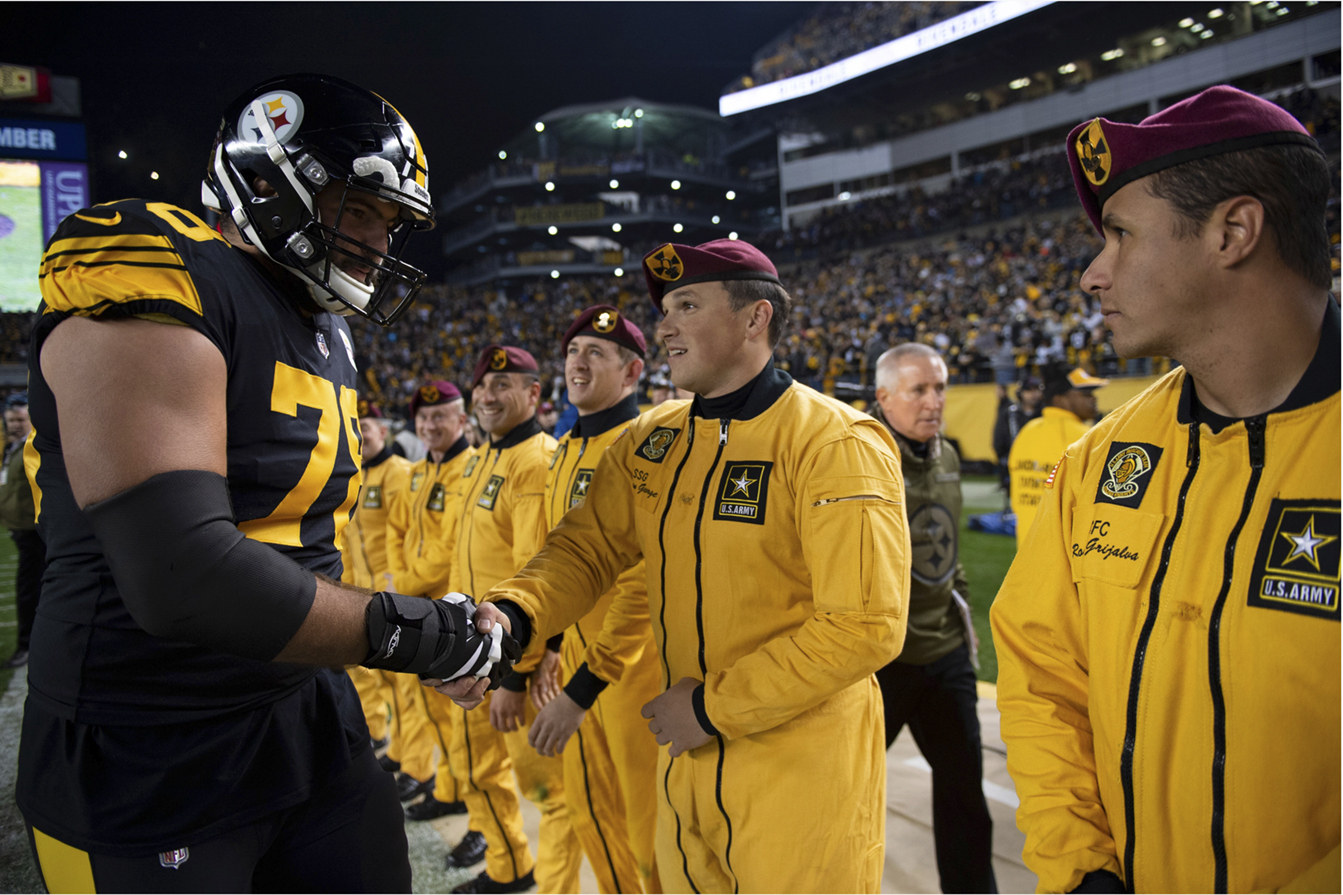 What's it like going from a soldier on the battlefield to a superstar football player who millions of people are watching?
It's different in football because you don't have the structure, the rules, the tradition that you have in the military that keep all the egos together. In the military, things happen a lot easier — tradition, routine, expectations. In the NFL, it's a little bit more complicated than that, and I think that's why it's so rare to find people that can do it consistently for a long period of time.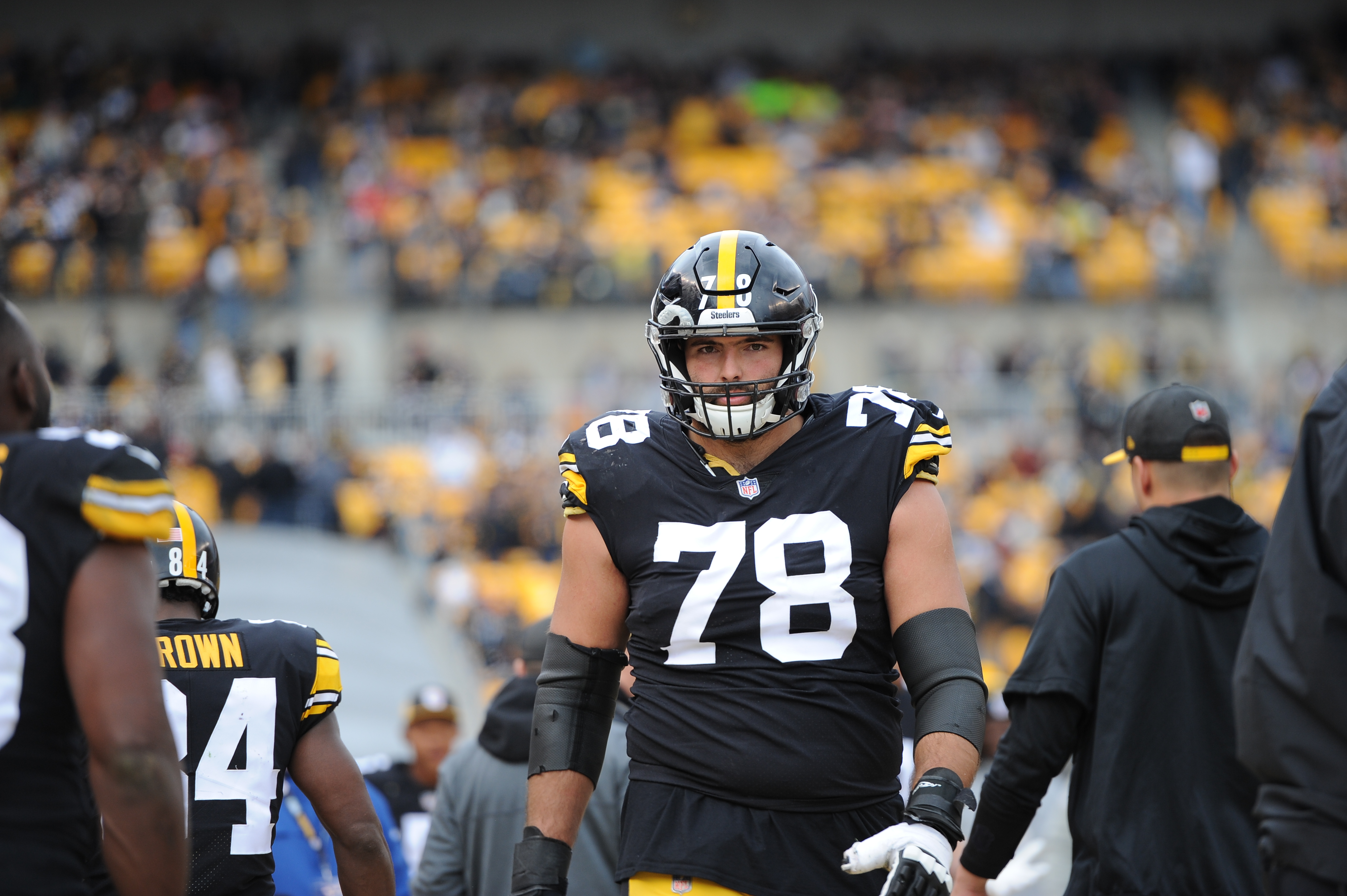 You volunteered for the Army's Ranger Regiment, which is a grueling course. Was there ever a point when you thought you weren't going to finish?
As soon as I committed to West Point after my second year, I was all in. I made sure I got my grades straight, got my class rank high enough to be able to branch infantry. Once I got infantry, it was, 'Make sure you don't fail or recycle any phases because you need to get to your duty station as soon as possible so you can start being an infantry officer.'
The Army and NFL have different ideas of fitness and being physically ready. How did you prepare for being a Ranger versus preparing to go to the NFL?
You always look at what you're supposed to be doing and try to mimic training.
To be a Ranger, you have to pass the physical fitness test, and you have to essentially be able to master almost every single type of workout, whether it's long-distance, short sprints, heavy carry load, whatever it might be. The first time I did a mission with the Rangers, it was in the Tangi Valley and it was in the middle of winter. I'd never been so high up in altitude as it is up in the mountains of Afghanistan. We had to walk up a hill. I was short of breath. I was too embarrassed to get on the radio and not be able to finish a sentence, so when I got back I said, 'OK, I need to at least be able to do consistent physical fitness for three hours' — that's usually how long the missions were lasting. So I decided to get on the Jacob's ladder in sets of 30 minutes for three hours on my days off, with full body kit, just to get acclimated so I can do my job.
And the NFL is very much the same in that you've got to figure out what muscles, what movements, are necessary for you to block the guy in front of you, and just repeat them.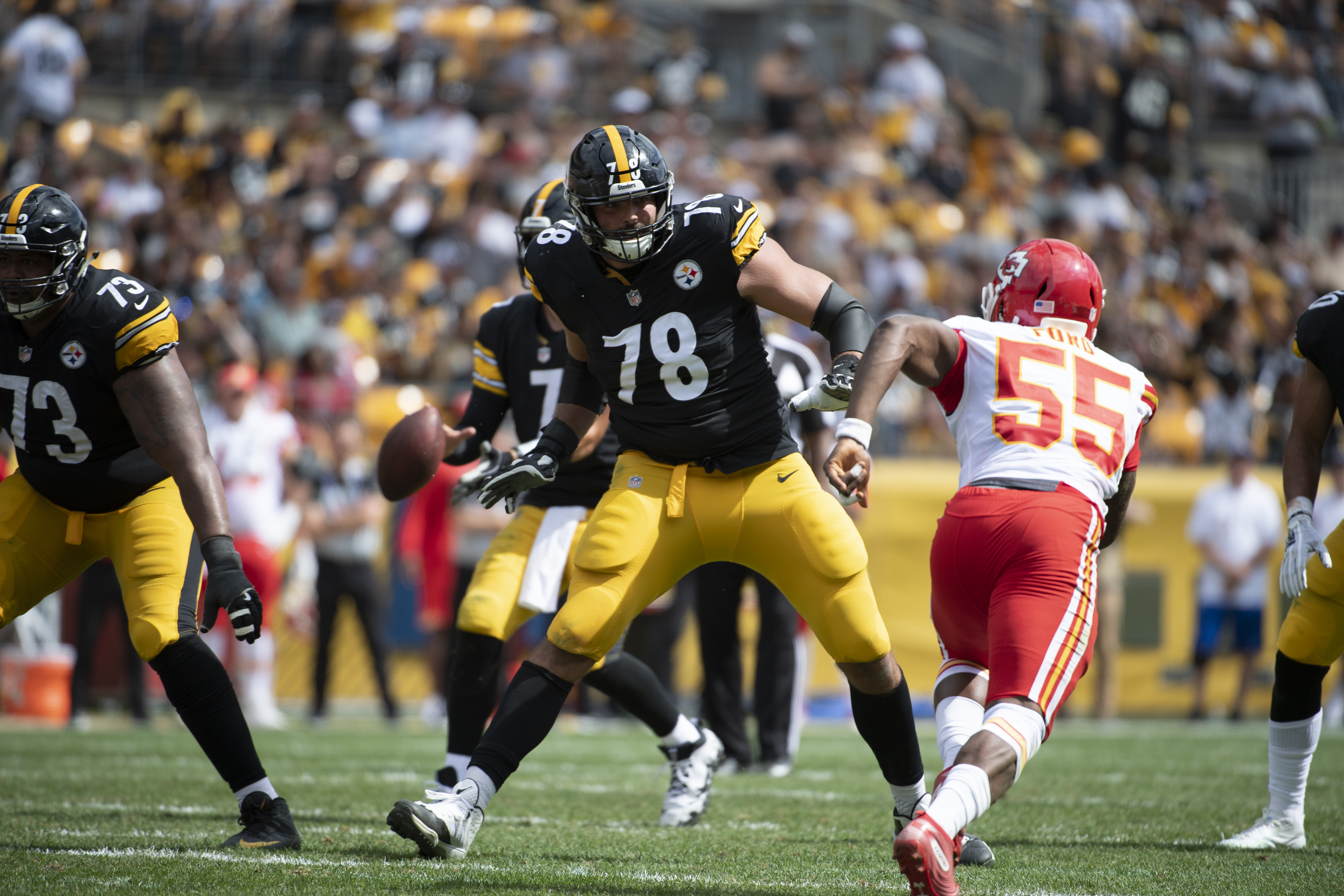 In your position, you have to protect the quarterback. Are there skills you draw on from your Army experience?
My job in the Army was about … visualizing the battlefield at all times, making sure the tasks are being done, whether you need to hurry up, whether you need to slow down, whether you need to be patient or whether you need to be aggressive, where are your soldiers on the field so that they don't shoot at each other. Those are the types of things that I had to worry about when I was a platoon leader in the Army.
In the NFL, it's about keeping your eyes wide open and making sure you don't miss a tiny movement. It's a more reactionary sort of skill, being able to give your best, down after down after down. When you feel like you're tired, to remind yourself the game could be lost in the next play.
So it's a little bit of carryover because you do have the sense of urgency that you have in the military when you're under pressure.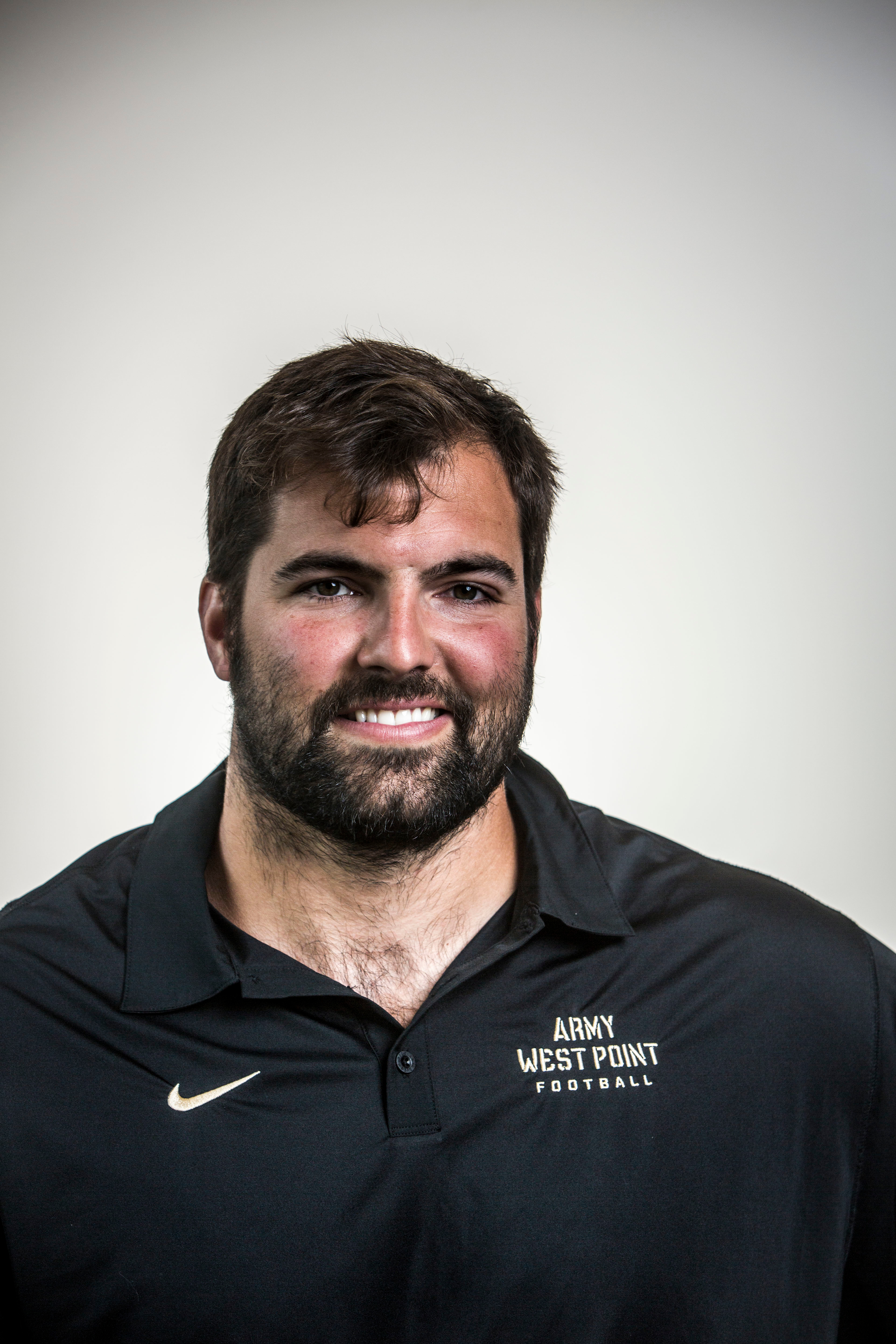 Do you feel like you're still connected to the military? Do you do things to feel connected?
I try to travel and see as many military units as I can. [Visiting] West Point brings me a lot of joy because it's a place I have a lot of respect for. Anything I can do to give back to active duty … I feel extremely humble. But I'd say, I'm transitioning more to the veteran community, and in that regard, Pittsburgh has a lot of veterans.
Since I've been in Pittsburgh, the Vietnam veterans have been the biggest influence in my life and the segment of the military I've been most in contact with. Every Friday, I go to the VA hospital and I visit veterans. We talk about their health, whatever it is they want to talk about. I never bring up the war or what it is that they did, but it comes up. It's very interesting to see the different stories of service, the different perspectives, what they felt about the war. There's definitely interesting concepts that maybe I cannot fully relate to because obviously we lived in different times. Definitely a segment of the population that everyone in the United States looks up to and admires, and I think that's what makes us a unique country.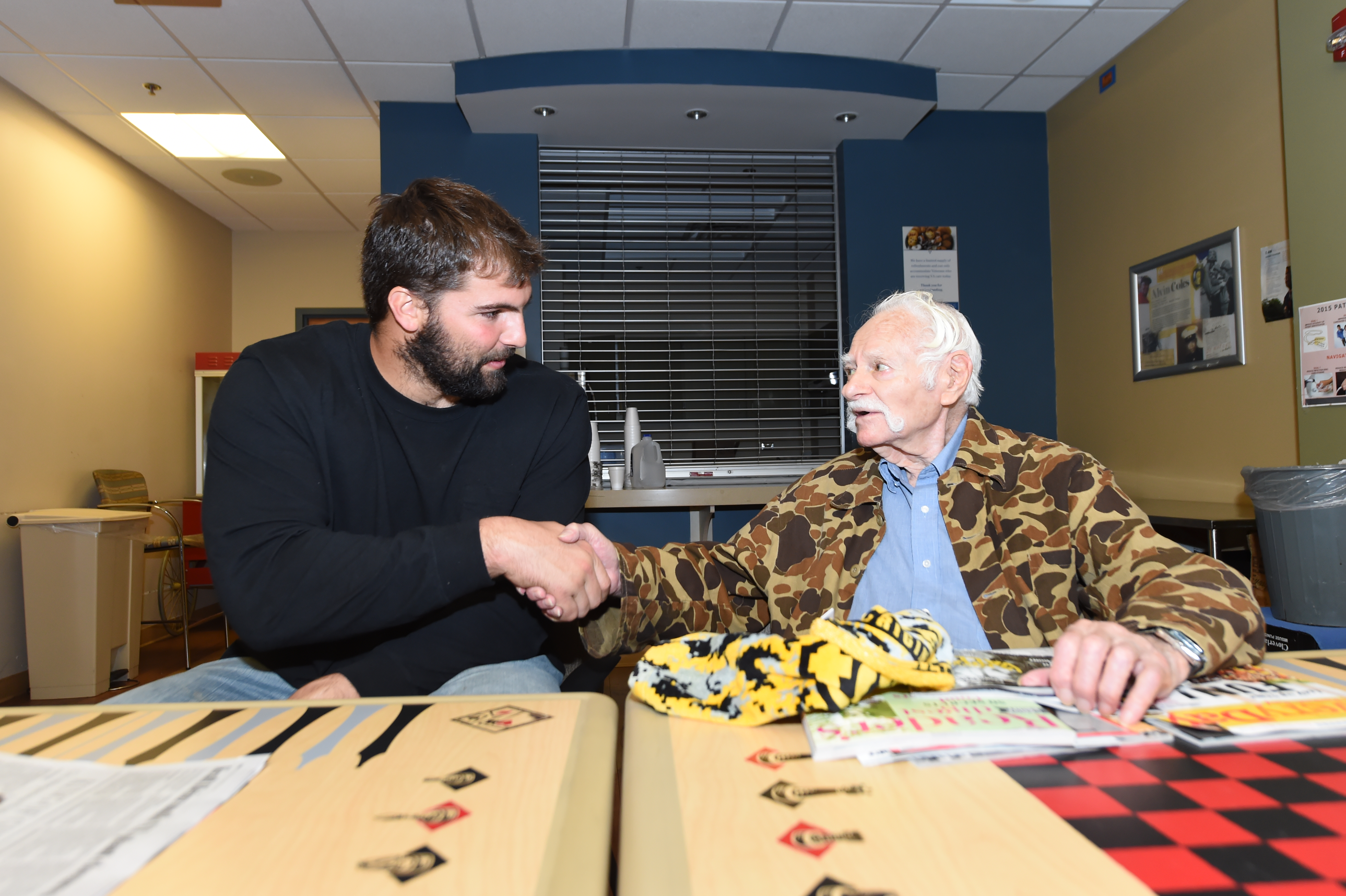 What do you hope people understand about your service and all the men that you served alongside?
When I think of service, the first thing that comes to my mind is the fact that I'm always and forever going to be humbled by the amount of veterans who did so much more than I did. And for that, I'll always feel there's a lot more that I could have done. I'm always very grateful that our country has such a positive perspective and images of veterans and active duty soldiers.