MOAA will join a Labor Department program designed to assist servicemembers and spouses by connecting them with meaningful transition programs, helping set a course for lasting post-service careers.
The Employment Navigator and Partnership Program (ENPP) offers one-on-one assistance at select military installations, expanding upon existing Transition Assistance Program (TAP) services. MOAA was chosen for the program by the Department of Labor Veterans' Employment and Training Service (DOL VETS).
The pilot program allows MOAA to share its multitude of transition resources – including webinars, seminars, workshops, virtual career fairs, and many other events and materials – with transitioning servicemembers and spouses. MOAA is one of nine new partners announced Aug. 23, bringing the total to 33.
"MOAA looks forward to providing servicemembers and spouses with the resources they need during what can be a challenging time, both professionally and personally," said Col. Brian Anderson, USAF (Ret), MOAA's senior director for transition and career services. "With our expert staff and growing library of resources, MOAA can make a major difference as part of ENPP."
As part of the partnership, MOAA "will support the pilot with apprenticeship opportunities, hiring events, digital matching of skills and experiences, employment mentorship and networking," according to the Labor Department press release announcing the news.
MOAA members and others can review an expanded list of transition and career resources, including details on upcoming webinars and MOAA's Job Board, at MOAA.org/Careers. Premium and Life members can find links to member-exclusive resources, including consulting services and access to dozens of archived webinars.
Download MOAA's 2022 Transition Guide,

Unlocking Federal Jobs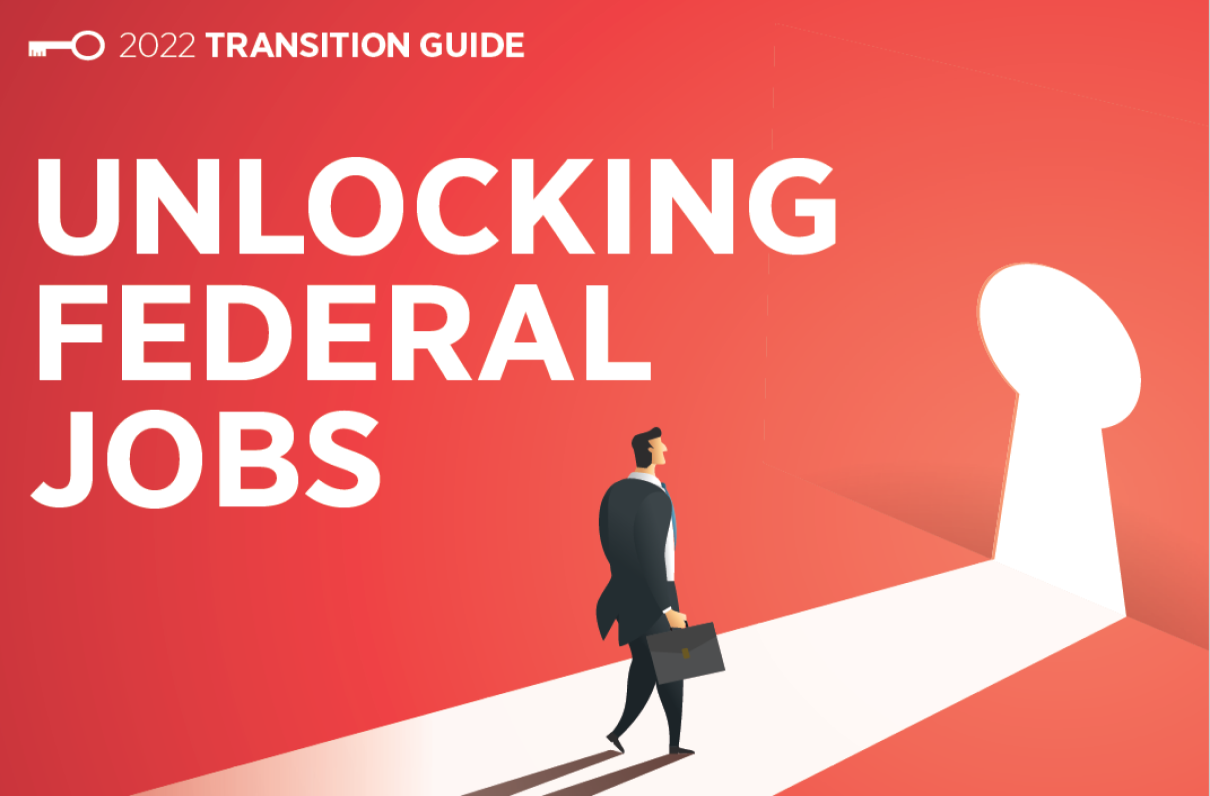 It's smart to have transition in mind as you approach the last few years of your military career. MOAA's Transition Guide offers advice about post-service opportunities, with a focus on the federal sector.