(These items originally appeared in the November 2019 issue of Military Officer, a magazine available to all MOAA Premium and Life members. Learn more about the magazine here; learn more about joining MOAA here.)
By Blair Drake, MOAA Contributing Editor
For the readers in your life, we've rounded up some of the top military-themed books from this year. Buying these books online? Check out Amazon Smile to learn how to benefit MOAA's charity efforts with each purchase.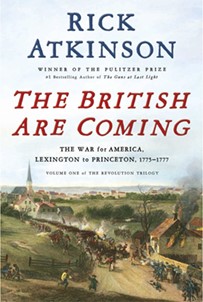 The British Are Coming: The War for America, Lexington to Princeton, 1775-1777 (The Revolution Trilogy)
Pulitzer Prize-winning author Rick Atkinson recounts the first 21 months of the Revolutionary War, including the battles at Lexington, Concord, Trenton, and Princeton — told from the British perspective — in volume one of this trilogy.
Specs: Henry Holt and Co., 800 pages
List price: $40
Check out featured sponsor content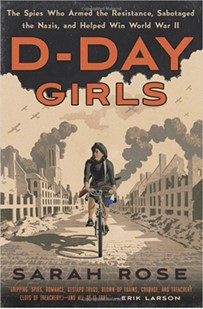 D-Day Girls: The Spies Who Armed the Resistance, Sabotaged the Nazis, and Helped Win World War II
Author Sarah Rose pulls from declassified files, diaries, and oral histories to tell this untold, true story of the women who joined Britain's elite spy agency during World War II.
Specs: Crown, 400 pages
List price: $28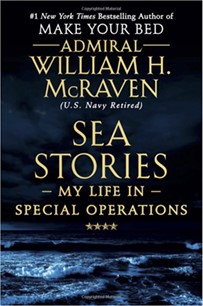 Sea Stories: My Life in Special Operations
Get a look inside the special operations world and learn about the life of retired Navy Adm. William H. McRaven in his autobiography. The book begins in 1960 and highlights moments from his childhood, early military career, and famous missions.
Specs: Grand Central Publishing, 352 pages
List price: $30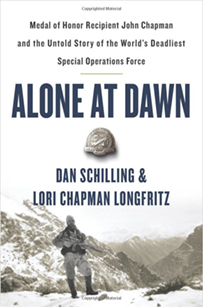 Alone at Dawn: Medal of Honor Recipient John Chapman and the Untold Story of the World's Deadliest Special Operations Force
Air Force Combat Controller John Chapman sacrificed his life to save 23 fellow servicemembers in the Battle of Takur Ghar during the War in Afghanistan and posthumously received the Medal of Honor. In addition to telling Chapman's heroic story, authors Dan Schilling and Lori Longfritz provide a behind-the-scenes look at the Air Force Combat Controllers.
Specs: Grand Central Publishing, 352 pages
List price: $29