Editor's note: This article by Kathie Rowell is a part of MOAA's 2020 Transition Guide, which first appeared in the December issue of Military Officer magazine. Learn more about the magazine here; learn more about joining MOAA here.)
"Entrepreneurship-lite" is how former Army Capt. Karen Arnold jokingly refers to owning a franchise.
"It gives you the ability to experience all the pains and tribulations of owning your own business, yet you're in a very supportive structure," says Arnold. She cites the support available from both the corporate office and other owners, as well as systems in place to guide inexperienced owners through everything from how to do payroll to what the business layout should look like.
Arnold and her husband, Col. Mike Arnold, USA (Ret), opened a Deka Lash eyelash extension location in mid-September with plans to open two more. Karen, who obtained a Master of Business Administration from Harvard University after leaving the military, and Mike knew they wanted to run their own business after he retired in 2017.
"We wanted to take some of the leadership we learned in the military and in our experiences and create our own business, to create our own culture, to employ our own employees," Mike Arnold says.
Master Sgt. John Flatley Jr., USAF (Ret), has been a Chick-fil-A franchise owner for more than 15 years, and he too felt the lure of using his leadership experiences in a business of his own after he retired from the military in 2001.
"I feel like the reason I'm here is to help teenagers and young people grow into that opportunity, that they can be the best person they can be, whether they stay with Chick-fil-A or they go into any other career," he says.
[RELATED: MOAA's Transition and Career Center]
Flatley and the Arnolds are among the flood of veterans who have entered franchise ownership. While veterans make up only about 7% of the population, they account for 14% of all franchisees in the U.S., according to the Veterans Transition Franchise Initiative, commonly known as VetFran, a nonprofit founded in 1991 as a strategic initiative of the International Franchise Association.
A Strong Fit
Franchise business coach David Buck says veterans are attractive to franchisors because they are a known entity who have learned to function in a proven system.
"They responded to good training and are coachable," he says. "They generally have a good work ethic [and] are mission-focused and self-starters."
Many franchise businesses offer incentives for veterans, such as franchise fee discounts, special financing and reduced royalties.
Deka Lash, which recently affiliated with VetFran in an effort to recruit more veterans, offers a 10% discount on franchise fees.
"Franchising and having success in a franchise is really about following a proven system and process," says Scott Hatter, Deka Lash vice president of operations. "We have found that franchisees with a military background thrive with this type of environment. People that try and do things in their own way usually have our lowest performance and results."
Dream Vacations, which has been ranked No. 1 in veteran-friendly franchises four years in a row by Military Times, offers a variety of perks, including a 20% discount off the initial franchise fee, an enlistment package of at least $5,000, and ongoing support, as well as the opportunity to choose from four different incentive packages.
More than 35% of the travel agency's 1,400 franchises are veteran-owned.
"Many traits that are learned or attained in the military translate to franchising and business ownership," says Janet Harris, director of recruitment for Dream Vacations and a VetFran board member. "For example, thinking on your feet, flexibility, and leadership. Just like the military runs on systems, so do franchises."
Factors to Consider
While incentives and the potential financial reward are important considerations, both Flatley and the Arnolds stress the importance of looking beyond those factors.
"I wasn't looking for the type of industry so much as I was the culture," says Flatley, who had worked part time at a friend's Chick-fil-A before acquiring a franchise. "I think that's the most important thing, particularly if you're retiring from the military after a long career. You don't want to do something that you don't want to do. Running a restaurant is painful and difficult, but the rewarding part of it is the culture that Chick-fil-A has of growing leaders, and that's kind of what we did in the military."
Among vital factors for the Arnolds were the upfront investment, number of employees required, the level of corporate support, and hours of operation. With two children still at home, the couple didn't want a business that needed to be open late in the evening.
They are surprised those factors ultimately led them to invest in an eyelash extension business, although they now are sold.
"If you told me I would own what equates to a beauty business, I'd be like, you are nuts," Karen Arnold says. "It was the business model and the culture and the environment. And then when you stepped back and thought about it, it's actually really pretty cool if I can provide somebody a service that when they leave my doors they feel better than when they walked in my doors, and who doesn't like to deliver that type of a good experience?"
Flatley believes it's important to be passionate about your business when the days get hard and long.
"I think you need to understand that, yeah, you're retiring from one career, but if you're going to start a franchise, this is not a retirement job," he says. "This is the next job. I don't plan to retire from this job. I tell folks all the time that I'm going out feet first because I love what I'm doing so much."
Advice for Potential Franchisees
The Arnolds, Flatley, and Buck offer these pieces of advice based on their experiences.
1. Do your research. To narrow your choices, read books about franchising, talk with owners, and seek out forums about franchises that interest you, says Karen Arnold.
2. Don't go with your first instinct. Once you've narrowed your choices — the Arnolds seriously considered three brands — dig deeply into franchise disclosure documents and financials, attend discovery days, and talk with other owners.
"I think that upfront investment of time where you compare and contrast a couple of options will be in your favor because you won't then be surprised after you try to open your doors and you're like, well, shoot, I don't like the business model. I don't like the hours. I don't like the type of employees I have to hire," Mike Arnold says.
3. Understand your strengths, and hire for your weaknesses, says Flatley, who loves to sell and interact with people but doesn't enjoy the day-to-day financial tasks. Hiring a general manager increased his net profit from 9% to 15% and allowed him to pour more of his returns into employee benefits. "I was getting by and happy and we brought him on board, and now I'm better than happy."
4. Work with a professional who can help you learn and avoid pitfalls, says Buck. Franchise coaches, who are paid by the franchisor, help clients identify their goals and needs, then match them with franchisors that have the potential to accomplish their goals.
Kathie Rowell is a freelancer based in Shreveport, La.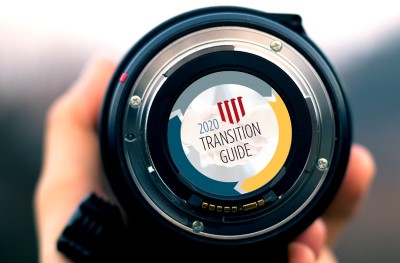 Return to MOAA's 2020 Transition Guide.