By Hannah Becker
Maria Johns is a family photographer married to a Marine Corps pilot of 16 years and a mother of two children, ages 8 and 13. She is a registered nurse turned accidental photographer who sells online courses and products. Maria is the chief editor of StarSand Magazine, a lifestyle magazine for military spouses in Okinawa, Japan.
You'll also find her sharing lifestyle hacks, travel adventures, and Okinawa secrets on social media and her website, www.bowandarrowphotographystudio.com. A few of her latest travel posts include Dallas, Singapore, Seattle, Kyoto, and Shanghai.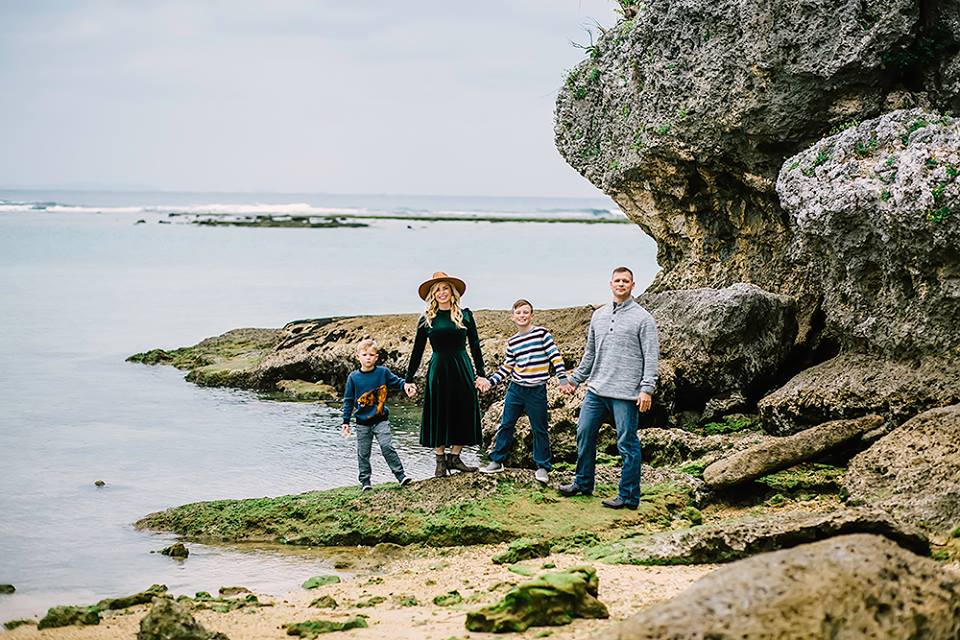 Maria Johns and family (Bow and Arrow Photography)
Q. What's your military story?
A. Our military story began 17 years ago when my husband stole the seat next to me at church. I was a nursing student at the time, and he was training at "The Basic School" in Quantico, Virginia with the U.S. Marine Corps. Fortunately, as a pilot, his job has landed us great locations, such as Florida, Virginia, and Okinawa.
Q. Tell us about your business.
A. My business started with photography, which stemmed from my blog and has led into a StarSand Magazine which serves military spouses on Okinawa as well as offering online products related to Okinawa life.
Q. When were you first bitten by the entrepreneurial bug?
A. I was first bitten by the entrepreneurial bug when I started my photography business. I realized photography had a ceiling that I'd reached, and I wanted to create something with more widespread impact that served a gap in the market. Thus, StarSand Magazine was born.
[RELATED: Considering a Career Change? Here's How to Make It Work]
Q. What inspired you to take the plunge and start your own business?
A. One of my college roommates encouraged me to embrace my talent and start my own business. We started the business together. Never underestimate the power of an encouraging word!
Q. How has the military community and experience influenced your entrepreneurial journey?
A. The influence of the military community has completely shaped who I am and has sustained my business. I have moved my company three times and continue to sell out photography sessions everywhere we're stationed, thanks to the military spouse community! Additionally, photographing military families over the past eight years gave me the incentive to start StarSand Magazine. Meeting incredibly talented and resourceful military spouses through the years created a desire to connect them all in some way. StarSand Magazine works to feature spouses in every issue and showcase their talents. It's a magazine written by military spouses for military spouses. It's been incredible to see this business idea come to fruition.
Q. What's been the hardest part of starting your own business?
A. Feeling alone in business has been the greatest challenge. It can be hard to find time to meet with fellow entrepreneurs, generate new business ideas, and strategize ways to grow the company, given the military schedule and parenting responsibilities.
[RELATED: How This Air Force Spouse Started a Law Firm That Helps Military Families]
Q. Why do you think entrepreneurship is a good career opportunity for military spouses?
A. It can be challenging for military spouses to find employment opportunities due to frequent moves. Entrepreneurship ties in nicely with the transient military life. For a multi-passionate creative, all the transitions and new locations can actually spark creative juices and kickstart something that hasn't been done before. It's all about the entrepreneur's mindset.
Q. How has starting your business inspired growth in your professional life?
A. Every job I've had equips me for the next one. I've worked in an ice cream shop, as a nursing home aide, waitress, full-time RN, photographer, and entrepreneur. Every step along the way was essential to the place that I'm in today.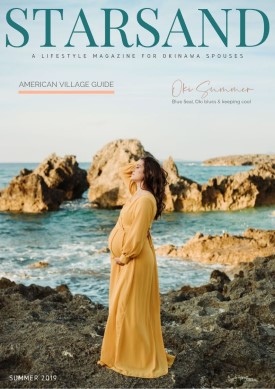 Q. What's currently on your radar?
A. I'm pulling back the reins on photography sessions to focus more on online product development like online courses and products. I continually enjoy creating content on my blog and social media to help others, especially military spouses living overseas.
Q. What advice would you give to other military spouses who want to start a business?
A. Be patient and do the work. Take time to hone your craft before you dive into selling. I offered photography sessions for free for over a year, and those experiences were invaluable to my learning. Also, don't be afraid to fail – it's all part of the process. Don't expect success overnight. Remember: Slow and steady wins the race!
Connect with Maria!
Hannah Becker is a marketing professional, tech innovator, and military spouse. She currently works as the creative director for Becker Digital and is an adjunct instructor of business, computer science, and economics.